WHERE WE ARE SITUATED
We are in Punta Prima in the La Campana centro commercial centre, if
you leave the main 332 at the blue bridge, pass the petrol station on
the right hand side you can find us in the next centre on the upper floor.
It is easily visible from the 332 and parking is available at all times.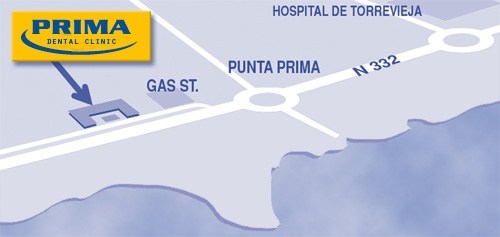 PAINLESS TREATMENT
We have a new type of anaesthetic, it is called "The Wand".
It works without the use of traditional needles, it is like
a pen linked to a computer, and it drips the anaesthetic
around the tooth that needs to be treated.
It means you don't have a normal needle into the
gum and the profound numb feeling you get after a
normal injection.
"I have tried this type of anaesthetic and all I
felt was a cold sensation for a second then
I didn't feel anything."